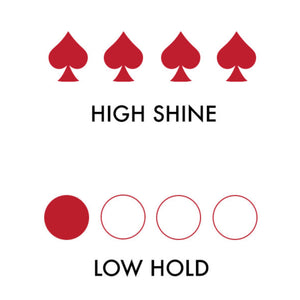 Quick Facts
Oil-based
High shine
Very low hold
Works in all hair types
2 fl oz glass bottle
Orange Peel and Eucalyptus Scent
All natural ingredients
Handmade in Ferndale, MI, USA
Ingredients
Grapeseed Oil, Apricot Kernel Oil, Jojoba Oil, Meadowfoam Seed Oil, Vitamin E Oil, Safflower Oil, Eucalyptus Essential Oil, Fragrance Oil
Application Techniques + Uses
The Two-Step:
Put in hair or beard.
Look Swell.
Hair Tonic has about a million uses, but here are some of our favorites:
Apply a small amount to styled hair before bed to mitigate bedhead in the morning. The tonic keeps your hair soft and pliable, making it easy to finger comb your hair back into shape with little effort.
Run a few small dabs through your hair before shampooing in the shower and be amazed by how soft your hair comes out when you're done! All of the oils in this bad boy are great for your hair in their own unique ways.
Make it your go-to pre-styler. This stuff whips your hair into shape before you lock it all in with your favorite Ace High styling product. The Tonic plays well with everything from Clay to Black Cat.
Use it to loosen up stubborn styling-product buildup. Been using the Black Cat for weeks on end and want to start fresh? With just a few dabs of the Tonic, the buildup will come out in a few shampoos.
Use a tiny bit to wake up and rejuvenate the product you used yesterday. It's one hell of a refresher. No need to add anything else!
Use it to style! (Lightly). Run a few drops through your hair for a tiny bit of hold, and with a quick blow dry, you'll have a real fly and loose look for the day.
You Might Also Like...
Check Out Similar Products