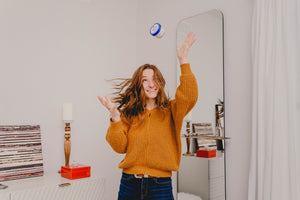 versatility is key
When it comes to hair products we, along with many others, believe in the idea of a multi-use all natural product. We pride ourselves in achieving this with our water-based Clay products. While it's primarily known for its incredible styling capabilities, this unassuming product has far more to offer.
Styling Tool Extraordinaire
Our water-based hair clays are first and foremost a stellar styling tool. It's perfect for achieving a wide range of hairstyles, from textured quiffs to sleek pompadours. Unlike traditional gels or waxes, they provide a flexible hold that allows for restyling throughout the day. Simply apply a small amount to your palms, work it into your hair, and sculpt your desired look.
Thickening Agent
If you have fine or thin hair and want to add some volume and thickness, water-based hair clays are your secret weapon. They will coat each strand, giving your hair a fuller appearance without weighing it down. This is particularly beneficial for those seeking a more robust and textured hairstyle.
Beard Grooming
Our hair clay isn't limited to the hair on your head; it's also a fantastic product for grooming your beard. Use it to style and shape your facial hair, taming unruly whiskers and achieving a polished, well-groomed appearance.
Texture Enhancer
Sometimes, you might want a more natural, messy look with a touch of texture. Regardless of hair length or type, water-based hair clays can help you achieve this effortlessly. Apply a small amount and run your fingers through your hair for a tousled, lived-in look that's perfect for casual occasions.